Wedding Car & Chauffeur Hire
Luxury Classic Wedding Car Hire, Kent-London-Essex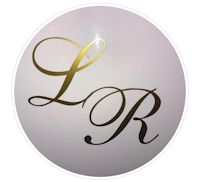 Lady R Wedding & Chauffeur Hire offers you our classic wedding cars Kent, wedding cars London and wedding cars Essex.
We are Terry and Krissy the owners of Lady R Wedding & Chauffeur Hire.  We are a local, independent, family run business.  We pride ourselves on giving an excellent service and value for money. We have been transporting beautiful brides to their weddings for over 15 years.
We can offer two English Classic Cars: our traditional white Rolls Royce or our vermillion red Bentley
Your wedding is a day that you, your family and friends will remember forever.  Each aspect of the day is carefully chosen to make an impression. Your choice of wedding car is no different.
From the second that the bride arrives in her chauffeur driven wedding car, all eyes are on her.  When guests see your uniformed driver open the door of your elegant, luxurious and spacious Rolls Royce or Bentley and you begin your walk to the altar, they won't be able to tear their eyes away.
When you hire your Rolls Royce or Bentley wedding car, you're not just making an impression, you're making a statement!  Your wedding day is going to combine style, class and luxury and become a truly unforgettable occasion.
Contact us for a quote that meets your requirements!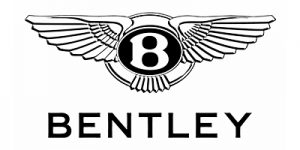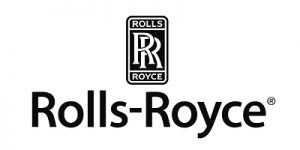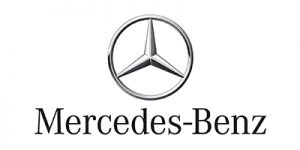 Turn heads, Dare to be Different and arrive in style!
These Classic Cars will stunningly captivate you both on the day and in your wedding album and video!
Our Award Winning wedding car service will transport the Bride and/or Groom on their special day in style and comfort.  The interior of our vehicles are finished to the highest level of luxury.
Here at Lady R, we have full wedding car insurance, we carry water for those nervous moments and a white umbrella (just in case).  We also have male or female chauffeurs.  As a company with experience and expertise, we believe in equal opportunity.
Rave Reviews
Service was outstanding from first phone call to the actual wedding day. Thank you both so much for making it so special.
Jean
A fantastic service by these guys. Totally professional friendly service and beautiful car. Would highly recommend to anyone. Didn't rush us at all and even looked after my wife's bag for a little longer for her 😁. Can't recommend highly enough.
Darren and Claire
Wonderful service. The drivers were so lovely, kind and professional. The cars arrived in plenty of time and they made us feel like we had all the time in the world making our day extra special. Thank you for helping us to create beautiful memories!
Tina
Terry and Krissy provide an absolutely fantastic service. Every interaction was easy and pleasant and even when there was a problem with the car that we originally booked just before our wedding day, we were offered a significant upgrade and they ensured that we didn't feel any stress. The cars are beautiful, comfortable and really made our day special. I would not hesitate to recommend Lady R - they'll never let you down!
Karen & Josh
They got us to church and back in style. Brilliant attention to detail and fantastic driver
Nicholas
Hired for my sisters wedding and the service didn't disappoint. Excellent service and highly recommend.
Stephen Fisher
Brilliant service good communication I can not find one bad thing to say about the service. Would recommend 100%. A big thank you for your wonderful service and all the best for the future..
Tony
I would like too give you all but mainly lady R herself a well recommended car hire service, she makes the bride feel relaxed and comfortable in her services… the cars are beautiful too and a well kept business.. 5* and her photos are beautiful too Thank you from Mr & Mrs Aldous
Zoe Aldous
Thank you guys so so much for making our wedding day extra special! the whole experience was just fantastic and I honestly can't believe it's over, Terry and Krissy are just fabulous and their attention to detail was impeccable! the car was probably the most spacious and comfiest I have probably ever sat in! they were fabulous with my parents and lukes parents and honestly could not be happier with how they made our morning so special 😊 thank you so so much! love Jade and Luke xoxo
Jade Mcsorley
Just a big thank you for today all went well and pass on our thanks to Terry
Pamela
This was an amazing experience. I really felt very special on my wedding day and I would recommend this service to any bride being married in the Dartford or surrounding areas. The car was amazing nice and spacious very clean and flowers and ribbons were top quality.Many thanks to Krissy.
Nicola
What An Absoulety amazing company, Couldn't recommend enough, would highly recommend for anyone who wish to make their wedding Day extra Special. It made my Day! ❤️Xxx
Hollie Golding
Absolutely first class service all round from start to finish would highly recommend Thanks so much
Paul Elcombe
Together with Agnieszka we enjoyed the most beautiful day of our lives together thanks to a wonderful Krissy at LadyR Wedding & Chauffeur Hire and the stunning red Bentley Turbo R as well as a gorgeous weather , our Special Guests, Ladies Registrars and professional Photographer, Rachel and All at The Stables in Danson Park, where we held our reception before driving off into the night. We would like to thank you all very much again.
Dariusz Jankowski
We had a brilliant day and service from lady r wedding service was great. Thanks for providing us with a beautiful car for our wedding day
Jodie Pryce-Jones
What an amazing company to go through Terry was so kind calming and caring and I couldn't of asked for for much more thank you so much
Chloe
I love this car. Took my dad who had dementia on a trip down Memory Lane for his 80th birthday. They couldn't have been more accommodating in making our day special. It may not have been a wedding, but best afternoon ever and memories that will stay with me forever❤
Helen Hillier
Super service due to the pandemic as the date was changed 3 times and they where always on hand to help and even calm the situation. Both cars where immaculate and luxurious on the day. The staff where smart and professional. They made us feel like the only people who mattered. Thank you very much xx
Tanya Jobson
Had a fantastic day! Terry came with the car nice and early, great fun to be driven in a special car to your wedding. Thoroughly recommend the experience, thank you Terry.
Victoria Louise
Great excellent service. I would greatly recommend LadyR to my friends and family. They made my day. Big up the chauffeur. His really cool and understanding.
Taye Afeniforo
I hired The White and Silver Rolls Royce for my wedding and Terry gave my wife and her father an excellent service. Friendly on Time and the car looked phenomenal, I would recommend to anyone for affordability and professionalism. Thank you again LadyR.
Adam Hanford
Excellent friendly service from the time we booked the stylish white Roles Royce to the comfortable ride home through London. Krissy making sure every detail of the booking was covered. Terry keeping calm through the traffic and even providing a pack of confetti when I realised we had forgotten to bring ours. Thank you for helping to make the day extra special. I have no hesitation in recommending LadyR
Jette
Me (and my now husband!) are so grateful to Terry for the wonderful car service he provided on our wedding day. Terry was understanding, professional and helpful in arranging & organising the car journeys for our wedding, with some lovely touches like our personalised wedding ribbon. We would highly recommend him!
Cinderella
Hayley 01 Oct 2019 Very helpful and polite and as I'm a very indecisive person Terry helped me choose the car and colour ribbon. Looking forward to the big day now
Hayley
Great day Terry turned up early enough so we was not rushed,was very helpful in arranging the gates at the guildhall for us,and nothing seemed to much trouble and as most company's including Terry's says 3 hrs hire,Terry said just enjoy yourself s if it goes over don't worry about it.Excellent professional service
ashley
Fantastic service from the first call to talk about our wedding day, right up to the day itself. Would recommend 100% Thank you! X
Belinda De Abreu
Lovely service, really pleased, made such a difference to our 25th wedding anniversary celebrations
Paul Prentice
Beautiful white classic Rolls Royce & a professional chauffeured service with great communication & very accommodating to our last minute.com shout for help, highly recommended, thank you Terry for putting us so at ease on the day & Krissy, thank you for the smooth transaction & fine detail side side of things, I hope I can send you some photos of the day when I get them & would love it if you could post them for all to see what a great surprise it was for my daughter, again many thanks Patrick
Patrick
Thank you to my driver Terry who arrived at the stated time and waited patiently for us as not all the bridal party was ready. He was a true professional and made me feel very royal on my day. Nothing was too much for him he took the stress and nervousness from us for which I'm truly grateful. Not forgetting the lovely Krissy who took our original booking. From start to finish they were first class. Anyone booking with them should know they will be and are in safe hands, what they say is what you get I would not hesitate to recommend Lady R to anyone in need of a first class service. Thanks again guys you were brilliant.
Donovan and Lovena Williams
What a fantastic service.Terry could not do enough for my new bride and myself.First class service and just added to make our day better. Thanks terry. Edward and Shoshana.
Edward Watkins
We hired the Bentley out for a surprise gift for the couple on their wedding day. All I can say is what QUALITY service. Our chauffeur Terry, was so professional. We have hired quiet a few chauffeurs before and this was by far the best. I would highly recommend these to anybody! Thank you for everything!
James King
When booking with lady R from the very first contact we had with Terry we were blown away with the service we received, we felt no pressure to book unlike most company's you speak too. We received a call from terry a few weeks before our wedding which he confirmed addresses and times and he was really reassuring with what would happen etc, Anna had the rolls Royce for the brides car and I had the Bentley for the grooms car. The standard of these vehicles are remarkable, both cars arrived in absolute immaculate condition and this made the whole experience even more perfect. Chrissy and Wendy were the drivers of the cars and they could not be faulted they made our experience perfect Wendy even helped Anna with her dress to go too the toilet after the bridesmaids had left for the church, the personalised ribbon really topped it off, Anna and I would like to thank Lady R for everything and the service they provided. Anybody looking to book these beautiful cars with a fantastic service do not hesitate to book with Lady R. Thank you to everybody involved and a special thanks to Terry Wendy and Chrissy Xx
Joseph & Anna Huggett
Arrived ahead of schedule & the car was immaculate. Terry was a genuinely nice guy & very professional. I can't fault the car or service & I would highly recommend his services again. Very pleased & A++**
Paul McDonald
Absolutely fantastic made me feel at ease thank you so much to you and your wife for your service the cars are so comfortable
Michaela Moran
Wow Terry thanks for a very professional service with a lovely Rolls Royce I was completely blown away,thanks again Alan.
Alan DAYNES
Everything was perfect for the Bride & Groom . Choose the Red Bentley as it was quite retro and everybody loved it. 100% smooth transaction / Service. Fully recommend
Daniel Hart
First rate service
Mr Stuart Wilson
Excellent service. Arriving in plenty of time. Very pleasant service. Many thanks.
Michael Wenborn
Excellent! My daughters wedding was made extra special by having the beautiful white Rolls Royce with the very polite smart terry driving it. He provided us with an outstanding service that could not be faulted in any way. Door to door service with a happy friendly driver! Nothing was to much trouble. A***** service. Would definitely recommend to friends & family. We wouldn't hesitate to use Terry & his cars again. Thank you so much terry. X
Andrea
Wonderful service at very short notice, thank you
Adrian Reeves
Thank you Terry for everything you did on my wedding day on 7th December 2017. The weather was pretty awful but you made sure I didn't get wet. The car looked absolutely beautiful and my son and I thoroughly enjoyed the journey to the venue. Thank you for being so professional. It made the start of my amazing day so perfect.
Joanne Crockford
LadyR proved to be exactly what my bride and I were hoping for when we wed on Saturday November 18th 2017. Excellent service and superbly priced. Would strongly recommend!!
Ryan Jones
Very pleased with services friendly and helpful people cannot find a bad comment to make very happy with both the cars we hired for the wedding thank you so much Barbara
Barbara Clark
From the first time I contacted Terry about hiring one of his beautiful cars for our wedding, I felt confident that the service he and his wife provided was the one for us. LadyR called the day before to ensure all the timings they had were correct. On the day, both the car and the chauffeur were immaculate. I can't recommend these guys more. They are professional yet down to earth and made me feel so very special. They couldn't do enough for us. Thank you Terry for making my day that bit more special.
Jos Trull
Excellent Price and Service. Excellent correspondence. Super efficient came early polite and friendly. Helped make our Wedding Special
Keith
Simply fantastic. Professional, reliable, great value and most of all a personal service which is second to none. Well done Lady R, another happy customer!
Andy Tran
What a wonderful service, thank you. Very courteous and would highly recommend
Sharon Whitear
I booked lady R, for my daughters wedding. From the first telephone consultation, Terry was excellent, very informative and totally understood what we wanted for her big day. We decided on the white Rolls Royce, which was absolutely beautiful. Terry, then recommended the colour for the ribbons for the Rolls, and had their names and date of the wedding printed on them, which they have kept as a special keep sake, which were lovely. We had 2 black Mercedes v classes for the bridesmaids and pageboys, which were decorated in white ribbons and looked stunning. Terry and the drivers were great, nothing was to much trouble,. We have already recommended them to friends. Terry gives a first class service !!
Jane Harper
A lovely car , and a lovely driver.x
maz Bennett
Very friendly, efficient and reasonably priced service. I used Lady R for my wedding car and would recommend them with no hesitation.
Rachel
Would like to say a big thank you for the services provided for my daughters wedding day. The car for me and for the bridesmaids was beautiful, gorgeous ribbons, very spacious and comfortable. The driver was excellent and made us feel very special. Cant recommend them highly enough
Christine Eadie
Am very pleased with car and service we received from you guys, you made my special day even more special, will definitely recommend you guys again and again to friends and family xx
gemma steptoe
Fabulous. I hired the Red Bentley from here and what wonderful service we received. The car was immaculate, arrived early which was great and the driver was extremely helpful, kind and considerate. The choice of car showed off the bride in the best possible light and started the Wedding day off perfectly. I heartily recommend this company. Thank you.
Ron Dorey
Myself and my wife Lorna would like to thank Lady R Cars for a fantastic service and making it a wonderful day for us both. I would recommend Lady R cars for any special occasion you have I am sure we will use them again in the future. thanks again.
Robert & Lorna Towler
Me and my husband would like to say a big thank you the drivers were absolute gents and the cars were perfect thank you very much. Xxx
Carrie
Thanks Terry, An excellent car and sterling service for my wedding day. You were reliable, calm and did a very difficult job in the light of the delay we had at our registry. So well managed. Thank you so much.... Liz and Rupert
Liz Bentley
KIM & PHIL GRIGG We were recommended to Lady R Wedding & Chauffeur hire for our wedding on 27th August, we had an immaculate beautiful white Rolls Royce to take myself & my father to the ceremony & myself & my husband back to the reception upon which we were given chilled champagne! The service we were given was impeccable & would highly recommend this company to anyone, this made our day extremely special! Thank you so much Terry & Krissy xx
Phil & Kim Grigg
Fabulous day, fabulous service On Saturday 6th September 2014 we had our weeding at St Paul's cathedral London. We had the most amazing day added to by the great service we received from terry at Ladyrcars. The red Bentley we had was amazing and drew a lot of admiring attention. The flowers and ribbons were exceptional. The car made lots of photographic opportunities, very luxurious, and just right for us. We really couldn't find any faults with anything. The driver Terry was very professional, polite, and patient and dressed perfectly. I would recommend this to anyone getting married. Thank you very much Lady R from Lucy and Darren
Lucy W
Thank you for helping to make a special day extra special. Cars were fantastic. arrived on time and nothing was to much trouble. A really nice touch was the ribbons in our choice of colour with bride and groom names on them. Would definitely recommend this company.
Sue R
Me and my wife would like to say a huge thank you for the cars you supplied for our wedding, they were both amazing, even the ribbon that was on the car was fantastic, we would definitely recommend LadyR to friends and family, thank you once again, your cars made our day.
Kevin D
We used Lady R for our wedding day (18th July) and were extremely impressed. During my initial enquiry, Terry explained the service on offer, but more importantly listened to what we wanted. Jane and her Father both said Terry was such a joy on the day, prompt and very professional. Terry was so accommodating from beginning to the end. My full recommendation, thank you Terry.
Alan B
Thank you so much, was excellent service, really helpful with getting me into the car with my big dress. Really put me at ease. Comfortable ride. Reliable turned up in plenty of time. I always dreamed of travelling to my wedding in a red bentley and thanks to Terry I got my dream. The whole process from when I first went to see the car right to the day was excellent. Couldn't have picked a better company to go with. The personalised ribbons that we got to keep gave it that extra special touch. So thank you for helping make our day extra special.
Lisa R
Terry did a fantastic job for us, taking Sarah to the wedding in style and putting her totally at ease. After the service we had a lovely journey over to our reception venue and we wouldn't hesitate to recommend Lady R.
James L
Both my lady wife june and myself would like to thank you very much for all you did on our wedding day you provided us with a lovely car beautfuly decorated with blue ribbons you where very prompt and polite also you catered for all our needs throughout the time you where with us and it would be my pleasure to recommend you to all.
Edwin