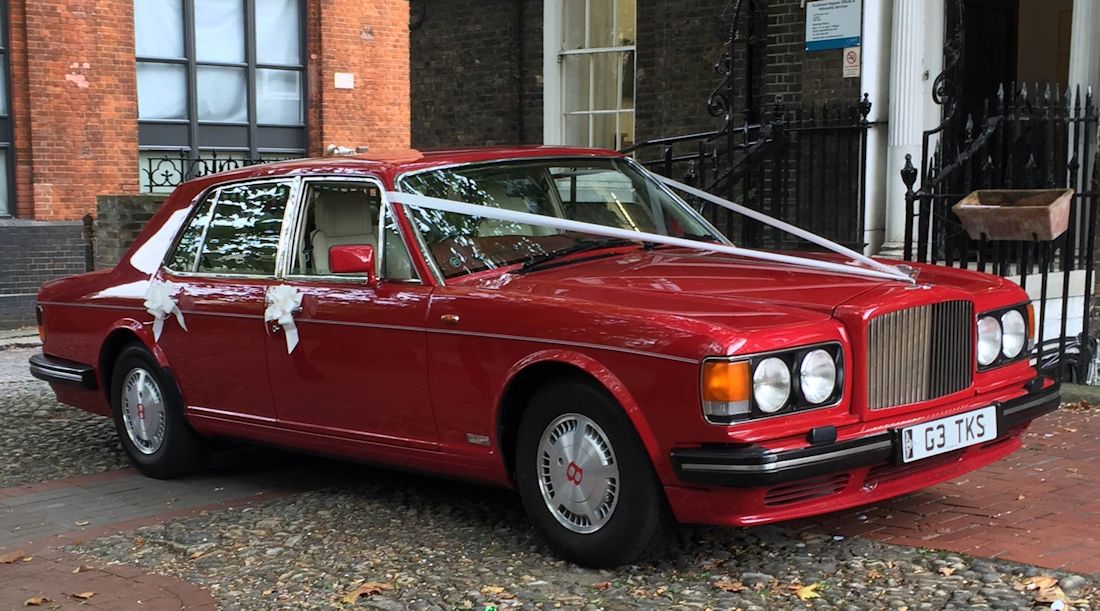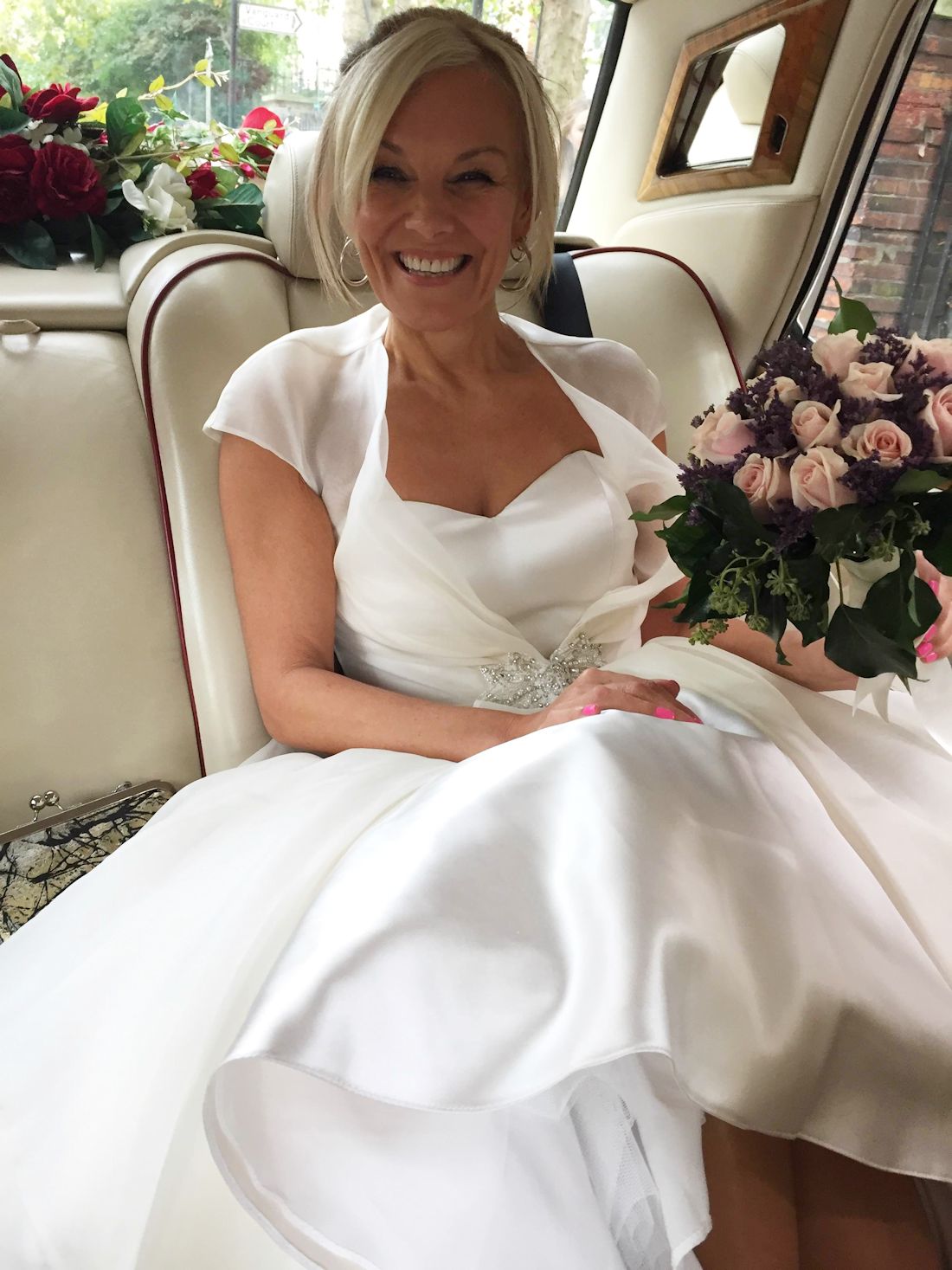 We were happy to provide the service of Wedding Cars London for Rupert and the beautiful Liz who tied the knot on Saturday 24th September 2016 at Peckham Registry Office.  It was a lovely sunny day that she hired the Red Bentley Turbo R Classic Car for her Wedding in Peckham. Looking beautiful in her Wedding Dress Liz had a fabulous day with our Chauffeur driven Bentley and we wish Liz and Rupert well for their new life together.  We were glad they chose Lady R Wedding and Chauffeur Hire for their special day.
We collected Liz and her son from her exclusive luxury apartment where she was overwhelmed by the stunning colour of this beautiful classic red Bentley.  As usual, Terry the Chauffeur was early to arrive, even though traffic on Shooters Hill was very heavy.
Liz Bentley came out to see her Wedding Car and was overjoyed as Terry began to dress the red Bentley Classic Car with white ribbons and bows.  Red and white silk flowers adorned the parcel shelf at the back of the wedding car.   This made Liz's day as her surname Bentley had a significant meaning to her wedding day.
Terry first took her three young Bridesmaids with their Auntie to Peckham Registry Office.  They all commented that passers by and other drivers waved and looked at this stunning red Bentley Classic car.  Terry returned to collect Liz and her son and proceeded to Peckham Registry Office with the Bride on board!  Upon arrival, one of the Registrars came to the car and apologised that there would be a delay of one hour.  Liz and her son were very comfortable with the air conditioning keeping them cool and the DVD playing in the car's audio system.  It was the last wedding of the day and there was no rush so that the photographers had plenty of time to take photographs.  The photographs of the red Bentley were taken at this location.
We then ventured onto the reception held at the Ivy House, Stuart Road, Peckham where they greeted Liz and Rupert with champagne.  This was a wonderful wedding to be part of and the red Bentley Classic Car certainly did Liz justice.
Arrive in style with our Wedding Cars London, Wedding Cars Kent, Wedding Cars Essex. Wedding Cars Surrey.  Travel in luxury.  We cover the South East of England with our White Rolls Royce and our Red Bentley Turbo R. Check out our other vehicles for the Bridesmaids or family, Mercedes V Class, E Class and S Class.