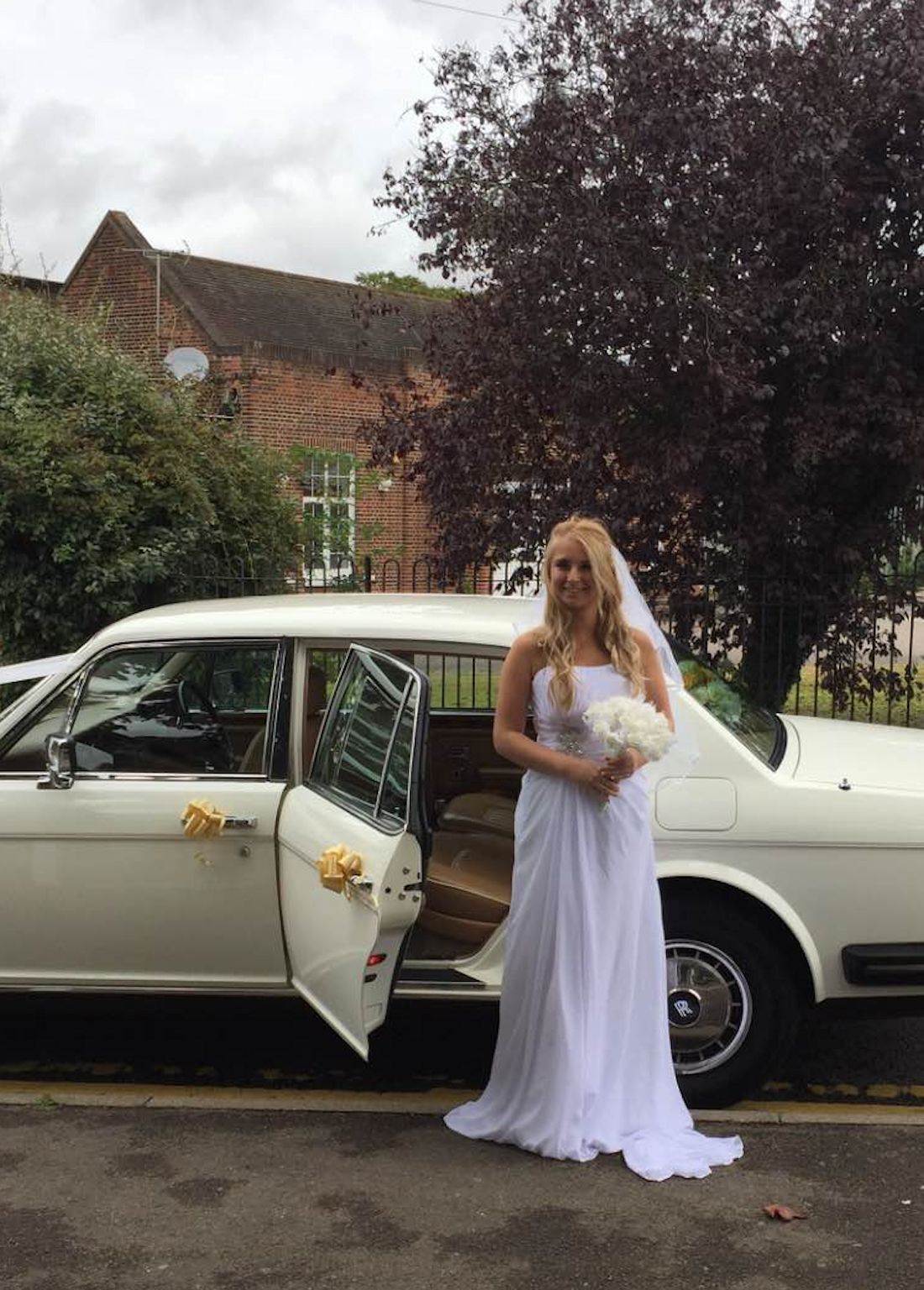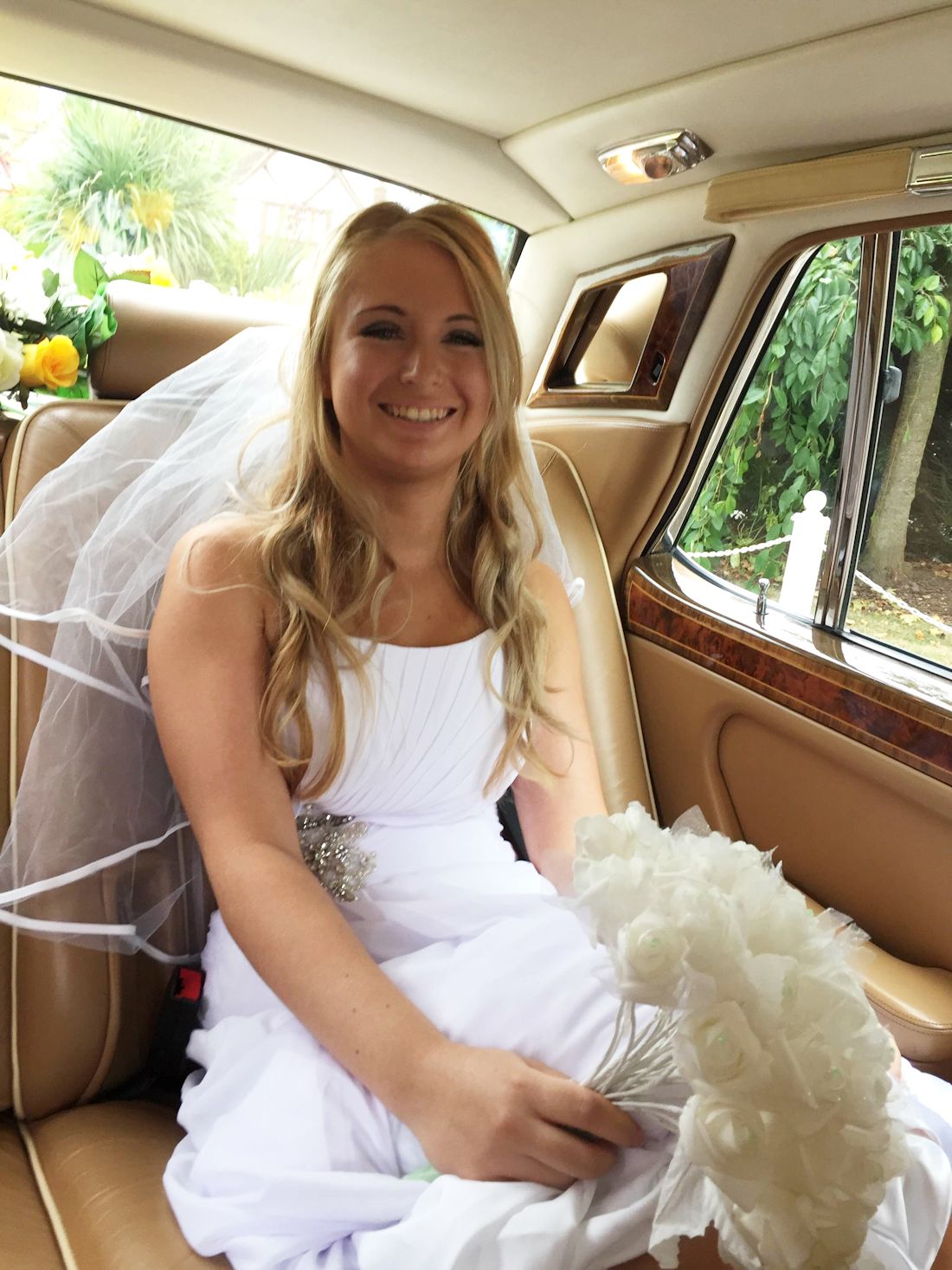 We were happy to provide the service of Wedding Cars Essex for Daniel and the beautiful Gemma who tied the knot on Sunday 25th September 2016.  This was our very first Sunday Wedding this year!  Daniel hired the White Rolls Royce for their special day as a surprise for Gemma and her father. The weather stayed absolutely fine for them albeit a little overcast.  We wish Gemma and Daniel a beautiful life together and glad they chose Lady R Wedding & Chauffeur Hire.
We collected Gemma and her Father from her parent's house where she was getting ready for her wedding, as usual Terry The Chauffeur was early to arrive, Gemma who came out to see her wedding car was over the moon! The White Rolls Royce classic car made her day. it was a lovely drive as we cruised to the VENUE Reids  which is based in Essex. Gemma certainly arrived in style both her and her Father commented how comfortable and luxurious their journey was. It was not the first time that the White Rolls Royce has been to this venue, so it was wonderful to be back there and meet the team again. We had the red carpet waiting for Gemma when she arrived.
It was a wonderful ceremony to be a part of. Once the ceremony was finished we ventured out to take the wedding photographs of The white Rolls Royce which were taken at THIS LOCATION.
Lady R Wedding and Chauffeur Hire are pleased to announce that our Beautiful White Rolls Royce Silver Spirit classic Wedding car has been a very popular choice for our Brides this year.
Arrive in style with our Wedding Cars Essex, Wedding Cars Kent, Wedding Cars London, Wedding Cars Surrey, We cover the South East of England in our White Rolls Royce and Red Bentley Turbo R.